It's a Festivus Miracle!!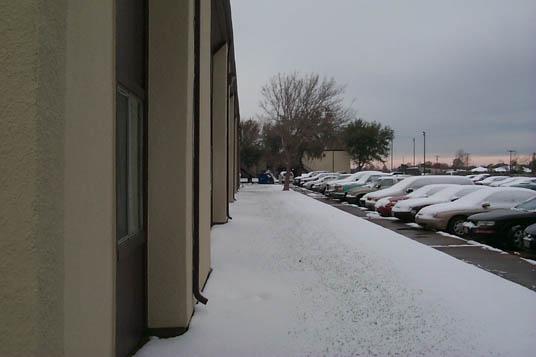 The view from the side of my building.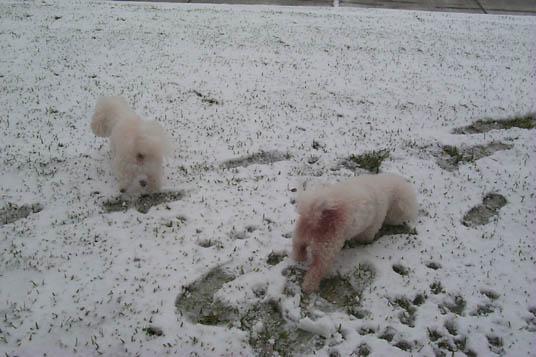 Zoe and Crash trying to figure out what in the hell is going on!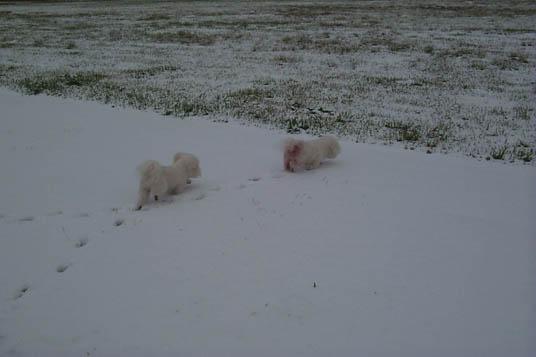 Check out the paw prints in the deep snow! They don't seemed phased by the snow at all.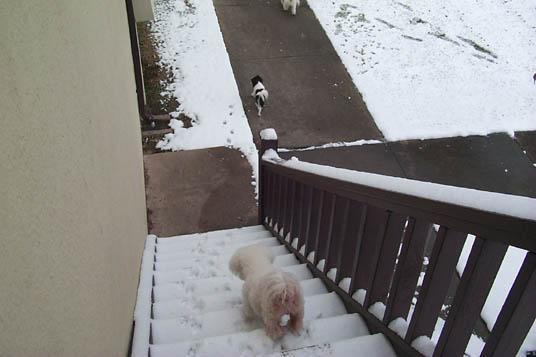 Zoe's not sure about walking down those snow-packed stairs. Piper's down there but she quickly said "fuck this!" and ran back upstairs!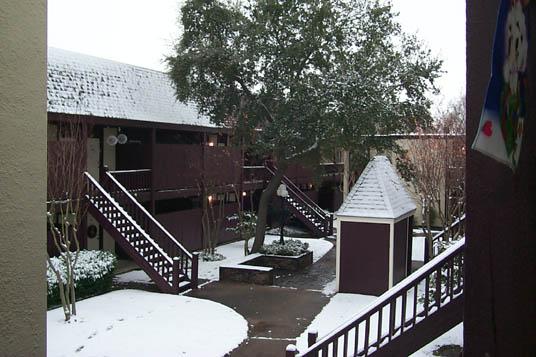 The breath-taking courtyard.


Zoe's still slowly making her way downstairs. Crash is wondering what all the fuss is about!
Posted by De at December 25, 2004 09:38 AM